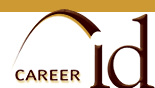 Thank you for showing an interest in a great organization! Here at SANDS, we believe that education is the key to your future.
The world is getting smaller and more interconnected. An international education is more relevant than ever to achieve success in the global marketplace.
SANDS is actively seeking partnerships in North America and Europe to provide a wide range of opportunities to study for its clients. The fields of study are diverse and vary in academic level.
If a global education is part of your future, please do not hesitate to contact us. We look forward to hearing for you!
Areas of study at accreditaed post-secondary institutions may include, but is not limited to, some of the following:
M.Sc. in Medical Genetics
M.Sc. in Rural Development and Resource Management
M.Sc. in Industrial and Commercial Biotechnology
M.Sc. in International Criminal Justice
M.A. in International Business and English
M.A. in British History
M.A. in Art Museum and Gallery Studies
Integrated Ph.D. in English Literature
---
To contact our office regarding studying as an international student, please use the following email address:
can@sandsconsultancy.ca